The Rainbow Galaxy Collection
Featuring a collection of old favourites and brand new designs - all with a rainbow space theme! Including colourful novelty brooches, rainbow badges and our new letterbox gift sets...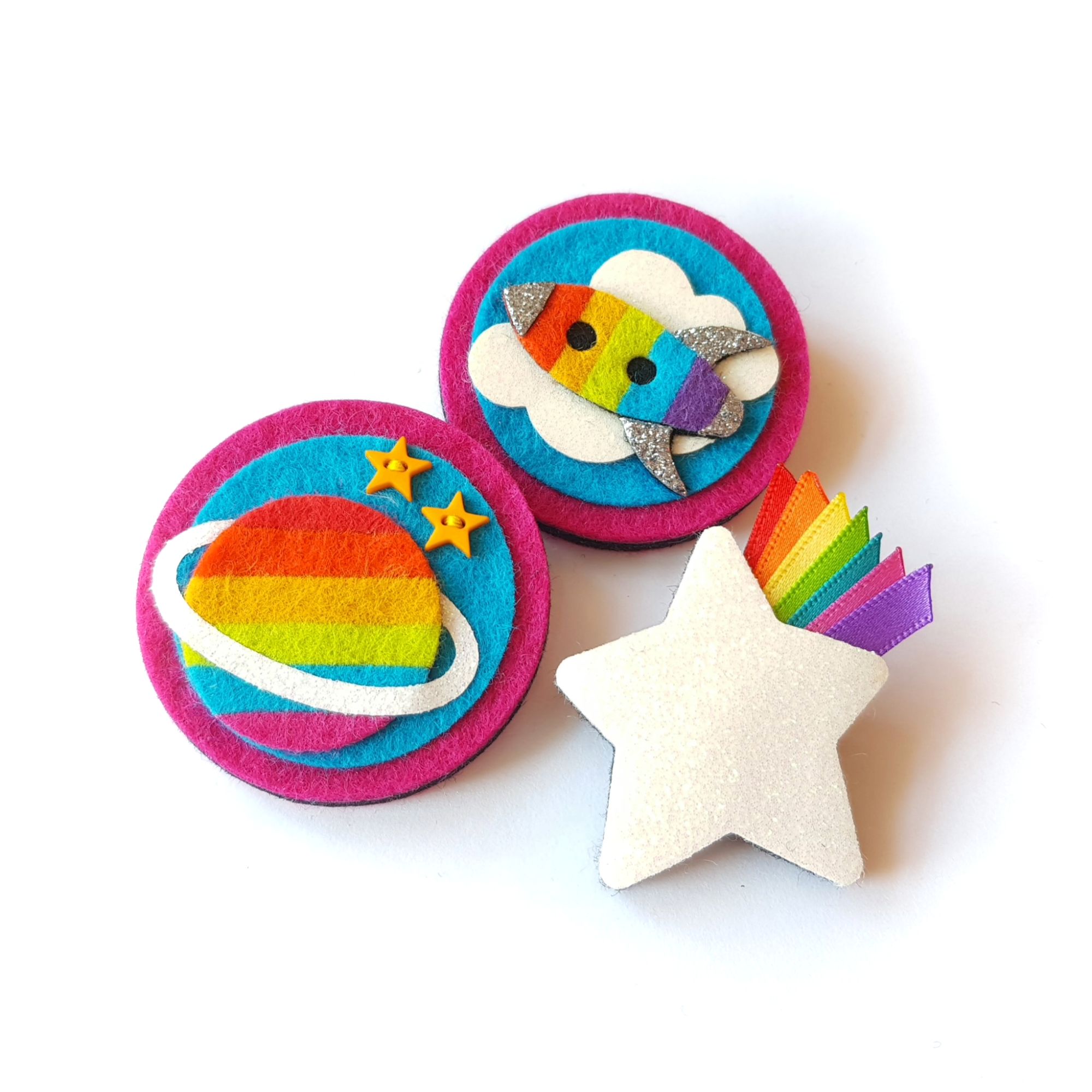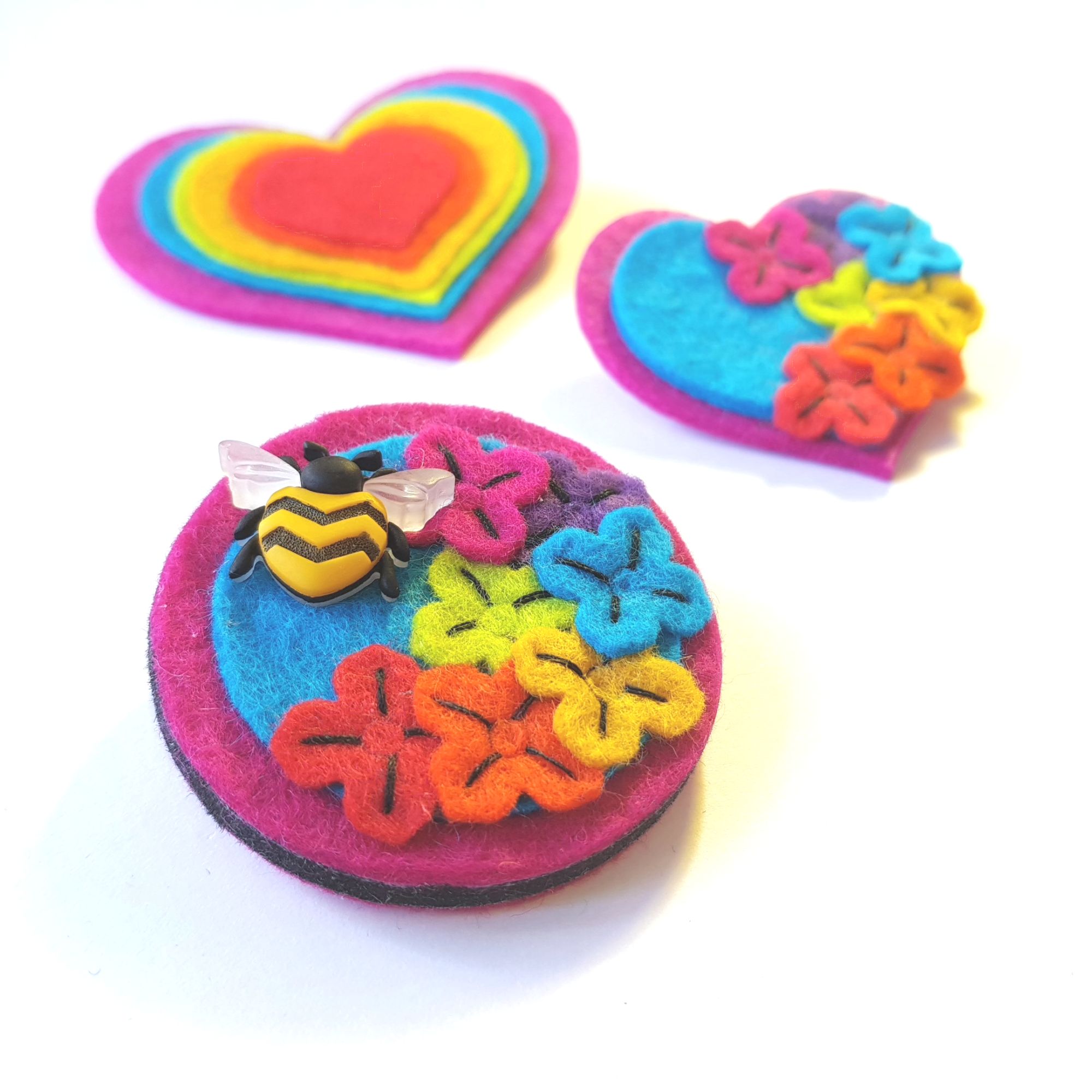 The Rainbow Garden Collection
A summery selection of colourful accessories featuring blue skies, white fluffy clouds and plenty of flowers.
Have you seen the new positive postcard packs? Featuring quotes that are both colourful AND encouraging these A6 rainbow postcards can also be framed for instant artwork!