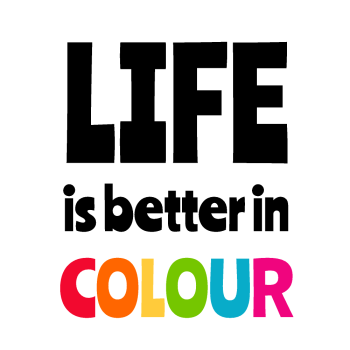 It seems appropriate that I use my first blog post to share a picture of my new logo - because quite frankly, it eloquently sums up what this new website is all about!
After 6 and a half amazing years making felt brooches and accesories for madebylolly.co.uk I have finally decided that it's time to branch out... This new project will build on everything I have learnt over that time, and will give me the opportunity to develop a bigger business based on my love of colour!
So what should you expect? Everything is still in the development stages, but 'LIFE is better in COLOUR' is going to be an online shop and lifestyle blog that helps you live a more colourful life. I'll be sharing colourful crafts and gorgeous gifts, as well as featuring my favourite ideas and inspiration from instagram and beyond.
For the FULL COLOUR experience, make sure you follow me on social media too!
Pinterest: pinterest.com/morecolourful
Twitter: twitter.com/morecolourful
Instagram: instagram.com/lifeisbetterincolour
Save