The 10 Best Badge Sets You Can Buy on Etsy
Posted on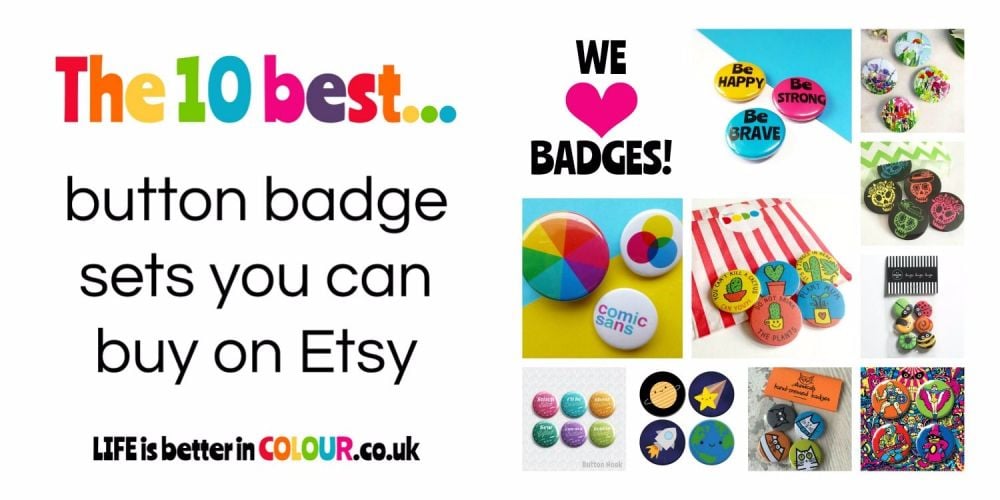 If you're looking for a cheap way to add some extra colour into your life then I would suggest checking out this blog post! Pinback button badges come in a huge range of colours and designs so whatever your hobby or area of interest you're bound to find a badge to match!
And badge sets make great gifts too... they're easy to wrap, easy to post and are an amazing way to add a little something special if you want to send more than just a card!
So here's our round-up of the 10 best badge sets that you can buy on Etsy. Our list contains cute badges, cat badges, cheerful badges, cacti badges and kawaii badges but of course the one thing that they all do have in common is that they're colourful!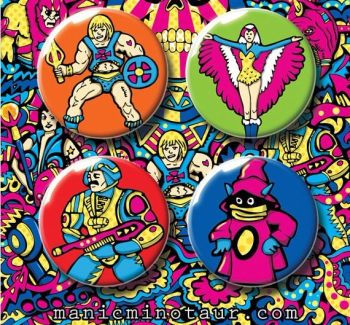 If you like your button badges to come with a huge heap of nostalgia, how about this Masters of the Universe badge set by Manic Minotaur?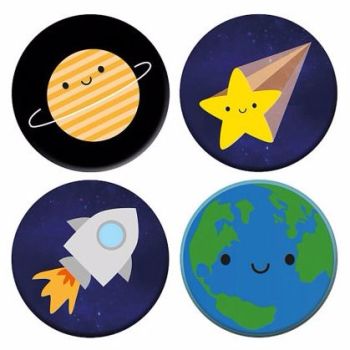 This super cute planetary badge set by askingfortrouble is just out of this world! A great gift for wannabe intergalactic explorers!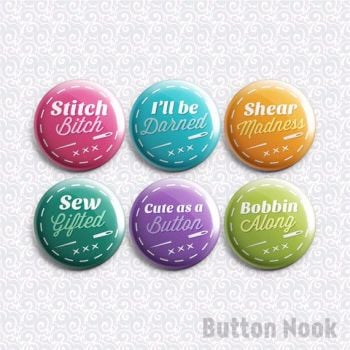 This set of sewing themed badges by Button Nook would make a great gift for anyone who has a thing for haberdashery!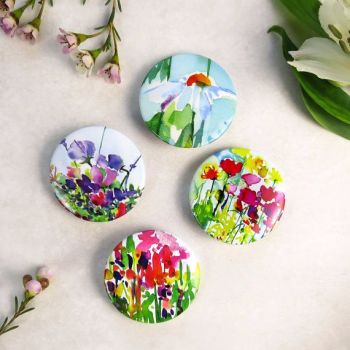 Colourful doesn't have to mean childlike! The designs for this floral badge set are taken from Diana Fegredo Studio's wonderful watercolours and really capture the colour of a country garden in midsummer...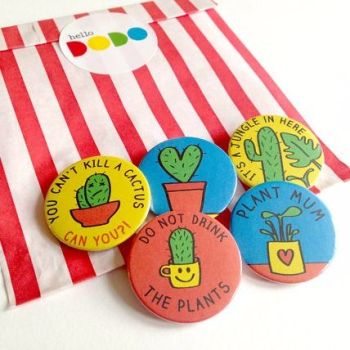 These colourful cacti badges from HelloDODO would be the perfect present for any self proclaimed crazy plant lady you know. And just look at that pretty packaging!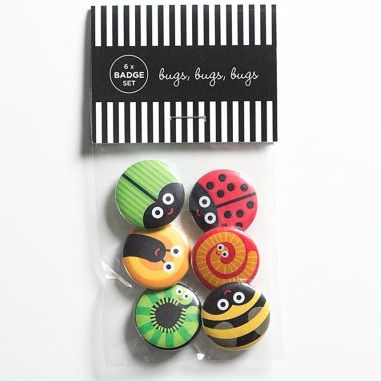 Know someone who loves ladybirds? Or someone who thinks wiggly worms are wonderful? Then this Garden Bugs Button Badge Set by StoatsWeasels would make a brilliant gift!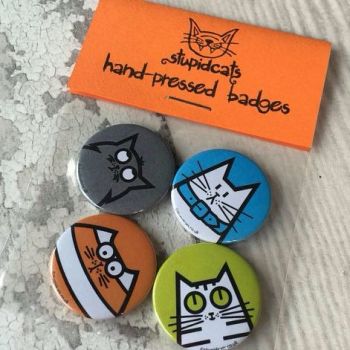 Dave, Holly, Nigel and Bob are some of the cutest and most colourful cats I know... If you wanna be a part of their gang then grab yourself this collection of cat badges by StupidCats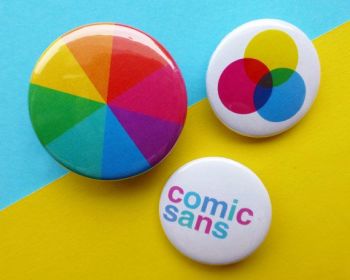 If you know any artists, designers or typography geeks then this CMKY Colourwheel Button Badge Set by SugarandSloth would be a great choice for a birthday gift!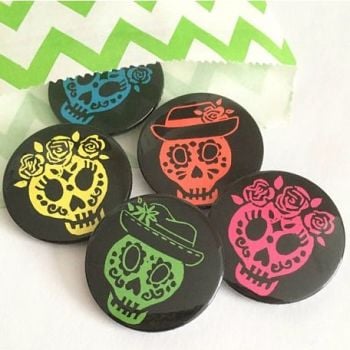 I just love these super colourful sugar skull badges from WoahTherePickle. Designed for the Day of the Dead they would also make an amazing accessory on any other spooky celebration!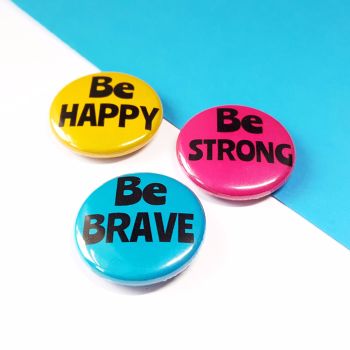 We finish our countdown by sneaking in a picture of our newest words to live by badge set... an awesome gift for anyone who needs a bit of extra encouragement!
What did you think of our selection? Did your favourites make it into our top ten? Check out our Pinterest Pages to see plenty more of the best pin back button badges you can buy!