#meetmycolourcrush : Canalside Creations
Posted on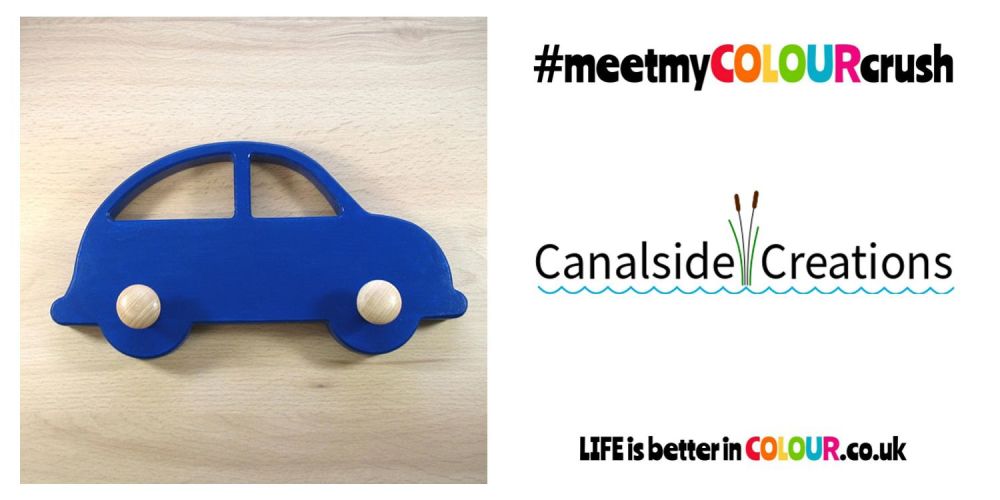 I first came across Canalside Creations on Twitter during #Handmadehour when they featured this gorgeous picture…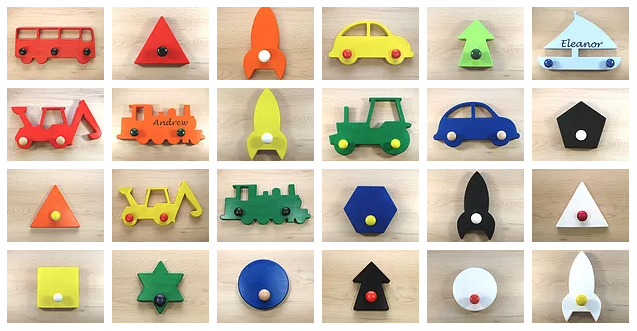 As you can probably guess, I love all things in rainbow order so this picture of their colourful kids coat hooks particularly caught my attention! It didn't take us long to realise we both like writing blogs about other colourful creatives and so the idea for this blog swap was born!
Below you'll find my #meetmycolourcrush interview with Mrs Canalside Creations, and if you hop over to www.canalsidecreations.com you'll be able to read the interview I gave in response!
So without further ado, let's get started!
Describe your business:
"Canalside Creations is a husband and wife team making children's coat hooks and hand drawn babyware, inspired by our own young family."
What's Your Favourite Colour and Why?
"Mine (Mrs CC) is probably blue. I'm not entirely sure why, probably because as a girl with 3 brothers, I didn't like being told I had to wear pink!"
How do you choose which colours/colour combinations to use in your work?
"We mainly leave it up to our customers, but we most enjoy bright and cheerful."
Have you always used colour in your work?
"Definitely. Even the most magnolia room can be cheered up with the right, colourful accessories. Mrs CC is also a fan of patchwork in her (rare) free time, and everything ends up pretty bright."
What's your favourite item that you currently sell - and why?
"I'm a big fan of our duck family of coat hooks, I find them super cute. Mr CC likes the vehicles most, especially our rocket hooks - great for little budding astronauts."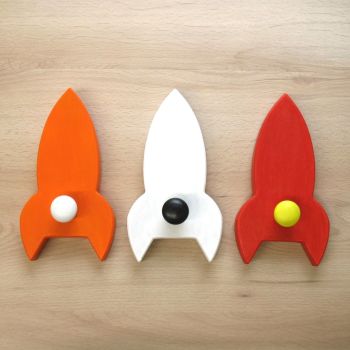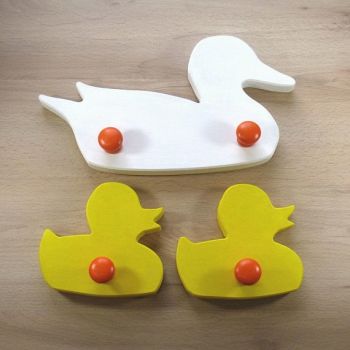 Who or what gives you colour inspiration?
"A lot of it came from our kids. We have a boy and a girl, and when trying to buy for them we became really bored of blue for a boy and pink for a girl (and don't get me started on the tractors vs floral divide!).So we always aim for bright and preferably not to use gender specific labels. Every kid should be able to enjoy every colour and every theme."
How colourful is your day to day life outside your business?
"Pretty bright as it's full of small kids' stuff! Even their plates and bowls come in cool colours by default."
Can you recommend any colour loving people for us to follow on social media?
"Well obviously Life Is Better In Colour, but also loving Hatchling Makes' geometric animal embroideries and Twysted Roots' rainbow wire wrapped trees are gorgeous too."
What's your favourite hashtag?
#JustACard is well worth a look. Lots of talented makers and a great campaign highlighting how you can support handmade businesses.
Check out the Canalside Creations website here: www.canalsidecreations.com