3 ways to wear your sandals even when the sun doesn't shine!
Posted on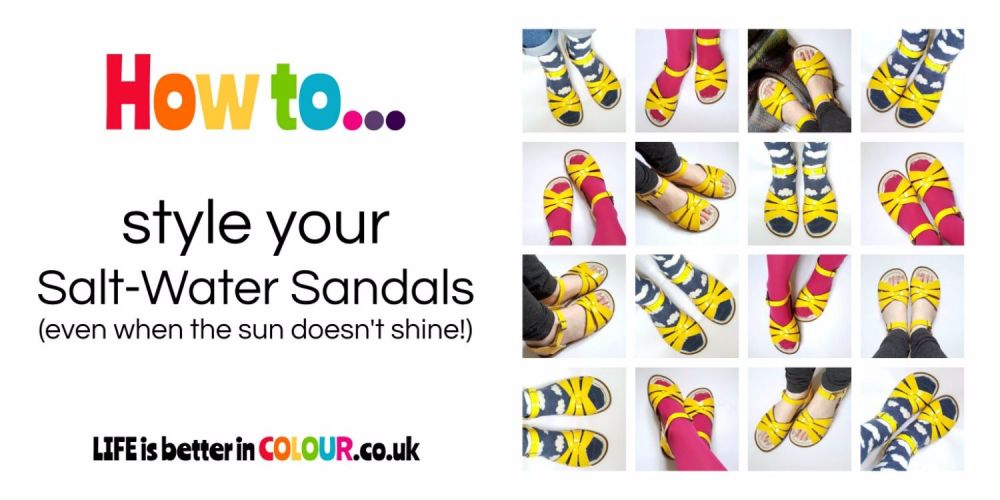 It's MayDay Weekend, and the weather is typically British... Not quite bad enough to spoil your plans, but just miserable enough to make sure that wherever you go you better pack your mac - just in case! According to the weather report we can expect 'highs' of 11C and hardly any sunshine. So it's not really appropriate to start thinking about wearing sandals...
Or is it?
I'm not going to let a little thing like a typical British Bank Holiday get in the way of wearing my favourite footwear! Here are some suggestions about how to style your Salt-Waters - whatever the weather: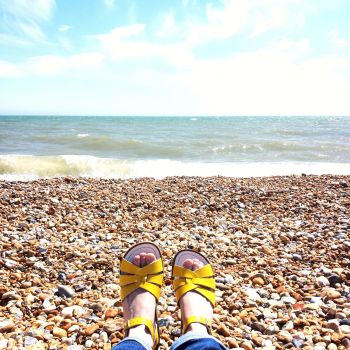 Wearing my Salt-Waters Wild and Free
Living in landlocked South Yorkshire, I don't get to wear my Salt-Water sandals in their natural habitat very often... but occasionally I do make it back to the county of my birth (Kent) which has a little bit more sunshine and an awful lot more coast!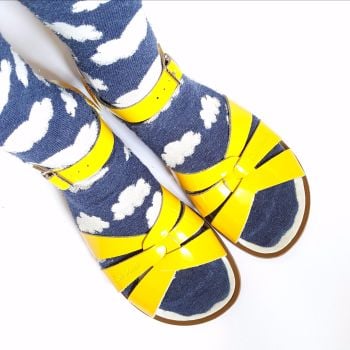 Who says you can't wear socks and sandals?
Wear your Salt-Water sandals with some cute cloud socks and your footwear can be bright and cheerful even if the weather isn't! Now that's what I call blue-sky thinking!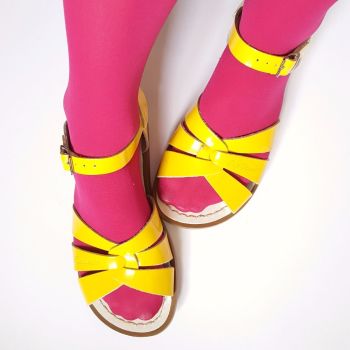 Boldy Go!
If novelty socks aren't really your thing, why not try wearing your sandals with tights instead? Colourful tights help keep your toes toastie warm without having to sacrifice your style credentials! Choose a contrasting colour to make a bold statement, or go with neutral grey if you'd rather blend in!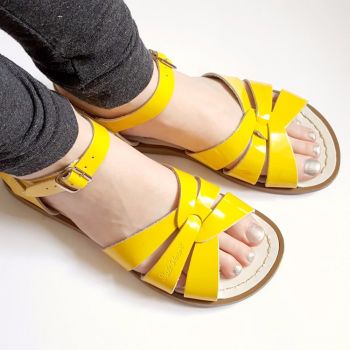 Seek the silver lining...
When clouds are grey - use them for some style inspiration! Here I've paired my Salt-Water sandals with some slouchy grey leggings and some shiny silver nail polish. Perfect for stay-at-home days when you can curl up under a blanket if things get too cool!
Have you got any other suggestions for ways to get extra wear from your sandals? Let me know in the comments!
With warm wishes for the rest of the weekend!
Laura
PS - For more ideas and inspiration on how to style your Salt-Water Sandals, head over to my Pinterest board So many Ways to Wear Salt-Water Sandals
Disclaimer: This blog post is not an ad! These sandals are from my personal collection and I have not been sponsored to write this post. I just love colourful shoes!