Playing with Colour: Nintendo Switch games guaranteed to make your life more colourful
Posted on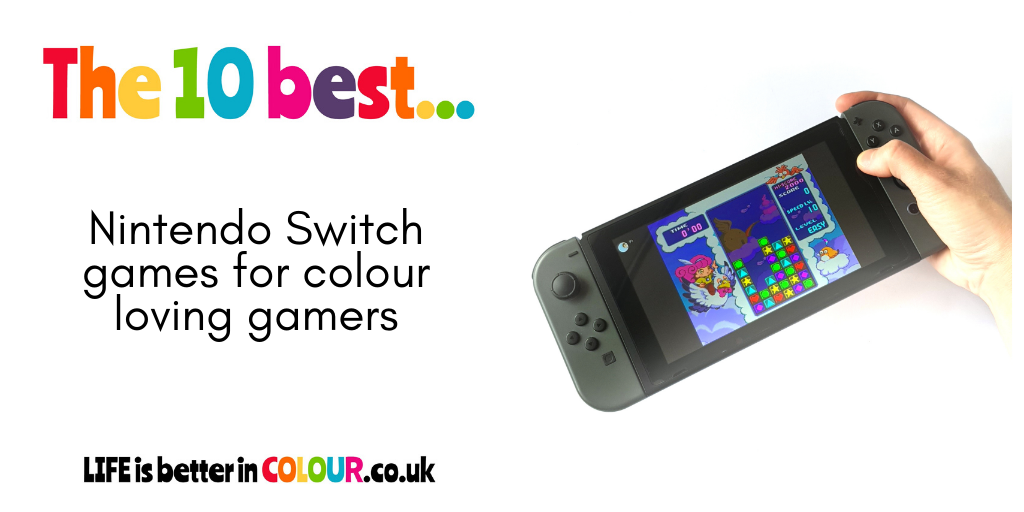 Today's blog is a guest post written by my other half! Having been unduly influenced by living in such close proximity to a rainbow lover, over the last few years his games collection has become ever more colourful, and we thought it was about time we shared some of our favourites.
They may not be the best ever Switch games but they're certainly some of the most colourful! Covering a large spectrum of different genres, this list contains 10 of the best games for colour loving gamers.
So let's find out what games @CulturalWriter recommends...
One of the things I've always loved about video games is that they're full of colourful characters and worlds. Perhaps it's because I grew up playing Nintendo games as a kid, so many of which have brilliant levels and bizarre bad guys. Or maybe it's because I like retreating into worlds saturated with bright colours and fantastic stories.
For the last three years I've been playing video games exclusively on the Nintendo Switch. And, once again, I've been setting off on adventures in strange and vibrant lands. It's been the perfect way to add more colour to my life.
Colourful Games I've Played:
Ink
This beautiful game is a puzzle platformer with a difference – the difference being that you can't see the platforms! It's lucky, then, that whenever you run or jump you create splashes of rainbow ink which slowly reveal the level's various surfaces. The more colourful you make your screen the easier it is to complete the stage.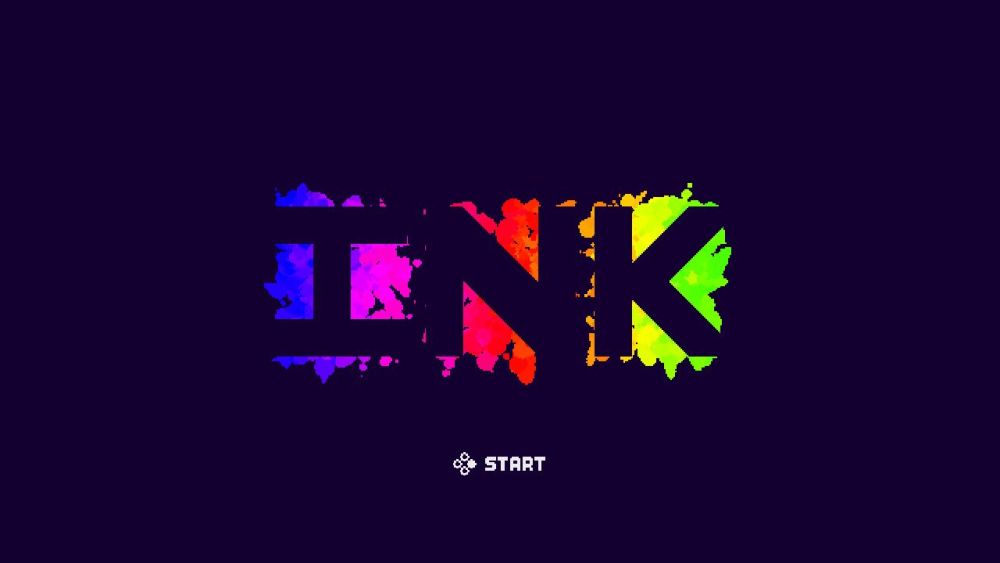 Splatoon 2
Continuing the ink theme, Splatoon 2 is a fun take on the shooter genre in which a team wins by shooting more of its colour ink onto the ground than its opponents. It's a game with a uniquely vibrant aesthetic. The ink you spray from your weapons has a gorgeous shine and thickness like acrylic paint. The colourful theme is even carried through into the stages themselves… it's possible to battle it out in Inkblot Art Academy!
Hue
As the name suggests, Hue is a game that's actually about colour. It also makes colour its central game play mechanic – you can change the background colour of the levels to make objects of the same shade in the foreground disappear. With its clever colour wheel and reflective philosophical tone, this game is a thoughtfully colourful experience.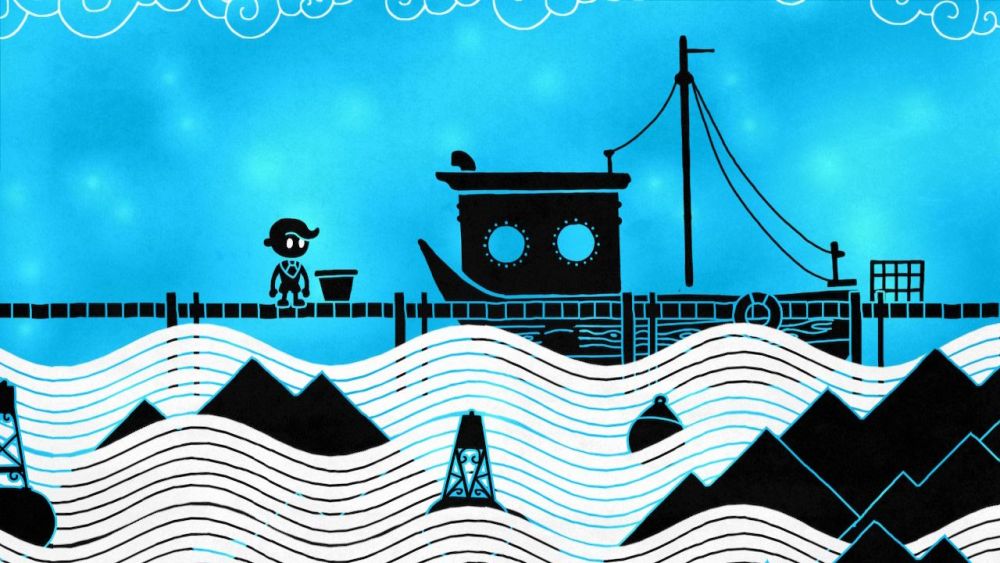 Graceful Explosion Machine
Graceful Explosion Machine is a classic shoot-em-up style game that's set apart by its gorgeous visual design. There's a lot happening at all times, but the clever art direction ensures that things never get confusing. This begins with the game's use of colour: it relies on a carefully constructed palette of delineated hues to help you differentiate between the alien attackers, obstacles and power-ups.
Runbow
Runbow is another game that puts colour at the centre of its gameplay. It's a madcap run and jump platform game in which the level's platforms are constantly vanishing and reappearing as the background cycles through a moving rainbow of colours - a simple mechanic that's as frustrating as it is easy to understand.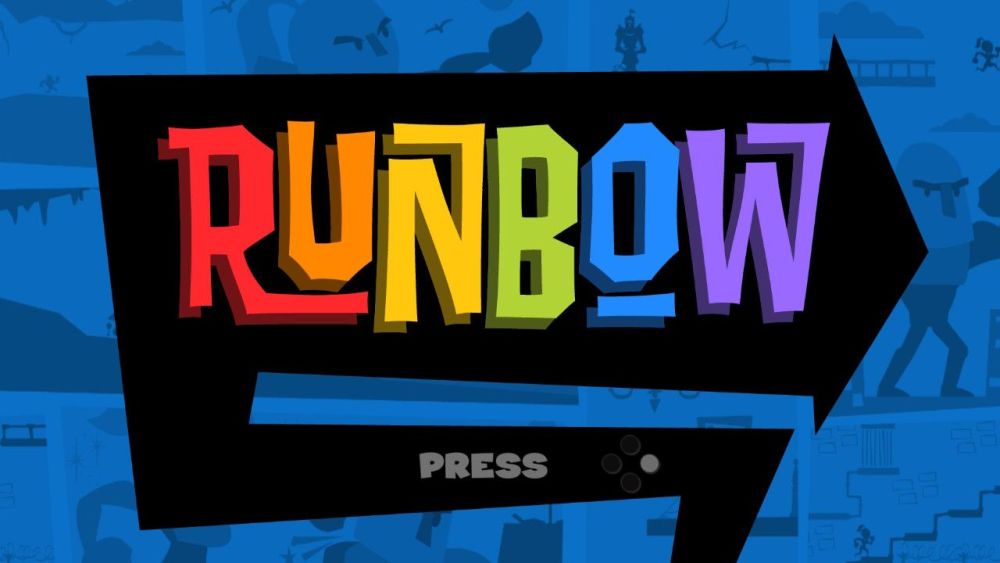 Puyo Puyo Tetris
Puyo Puyo Tetris is a laugh-out-loud combination of two classic puzzle games. Its overall silliness is only increased by its bright cartoon look. Brash and noisy, this game is a colour overload. However, underneath all the bright colours there's a serious and highly competitive game. I've only played the free demo that's available on the Nintendo eShop, but I'm keen to get the full game soon.
Mario Kart 8 Deluxe
Mario Kart 8 Deluxe is a real treat for colour lovers. It's a visual delight, and no track is more colourful than the Rainbow Road circuit. Why wouldn't you want to race a go kart around a colourful rainbow arching through space? This time there are three versions of the famous track, meaning that there's no better racing game for rainbow lovers.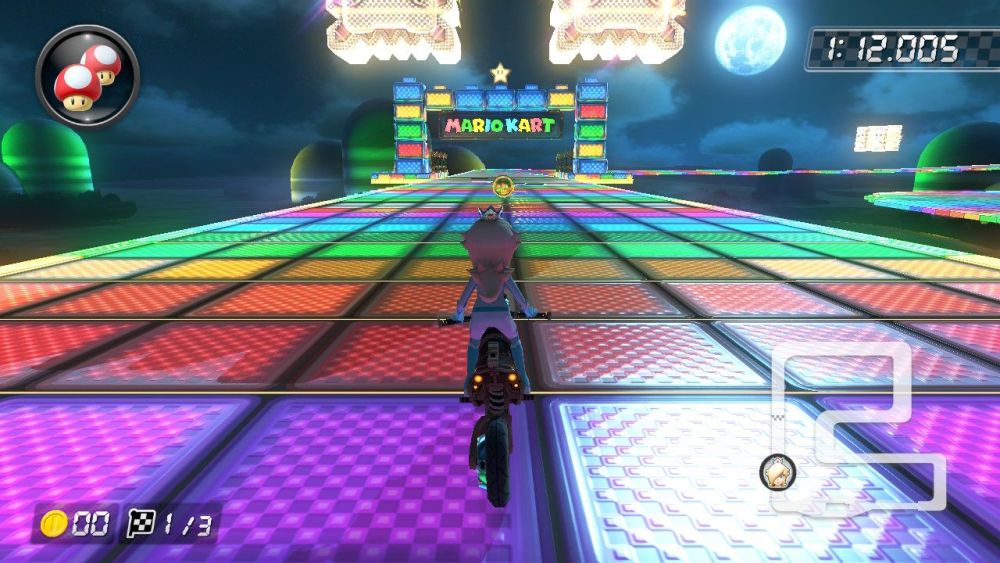 Colourful Games on my Rainbow Radar:
This selection is just the tip of the iceberg – or the edge of the rainbow – when it comes to colourful video games on the Nintendo Switch, and I'm eager to play more. There's certainly plenty of bright spots on my rainbow radar.
I've been furloughed over recent months due to the Covid-19 shutdown. However, I've yet to get the lockdown game of 2020, Nintendo's Animal Crossing: New Horizons. This has to be the cutest and most colourful game of the year and is one that all fans of rainbow brightness are sure to love. It's also the ideal quarantine game.
Instead, I've been playing Fire Emblem: Three Houses, a game that itself makes you choose between three colourful houses – the Black Eagles, the Blue Lions and the Golden Deer (I'm playing as the Black Eagles).
So now we've heard what games @Cultural Writer has been playing do you wanna know what game I've been obsessed with?
My favourite game of lockdown has been Panel de Pon which I've been playing through the SNES app for Nintendo Switch Online. It's the first time this colourful puzzle game has been made available in the UK. Originally released in Japan in 1995, the gameplay is gloriously retro and immensely addictive - and one of the characters is called Windy which for some reason amused me no end! (Yes I am a 40 year old child)
Have you played any of these colour-filled games?
What other games would you recommend for colour lovers?