Our first big event!
Posted on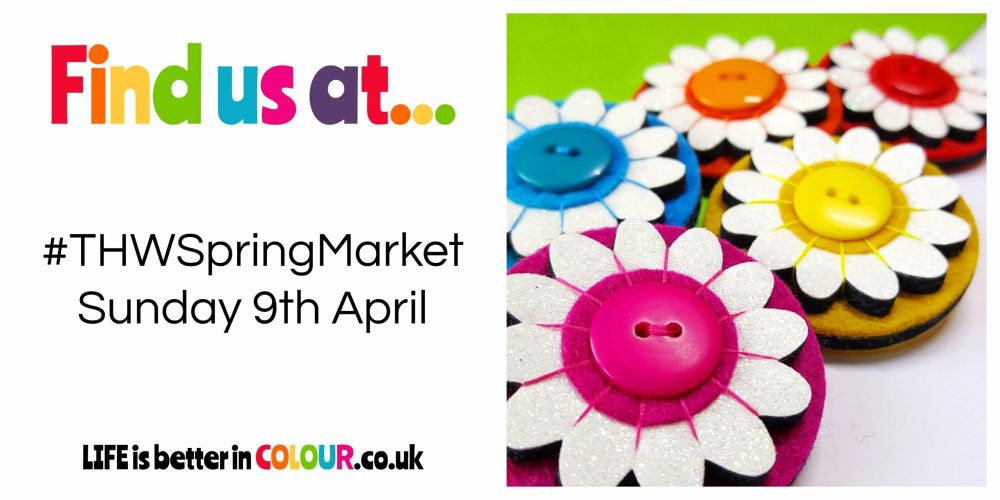 You may be wondering why I've gone so quiet so soon after launch...
Well I'm pleased to say that we're busy making lots of stock because we've already been booked for our first big event! I'm super excited to announce that on Sunday 9th April you'll be able to find us at The Hepworth Wakefield Spring Market.
Previous markets hosted here have been fabulous affairs! And with a stunning selection of stalls, food and activities, this Spring Fair looks like it's going to be just as good - if not better! The fair is open from 10am to 5pm on Saturday and Sunday and full details about everything that's happening at #THWSpringMarket can be found on the Facebook event page.
I'm really looking forward to showing off my new stock and my new display and can't wait to meet some new colour-loving customers!
So if you're looking for "specially selected food produce, textiles, homewares, ceramics, cosmetics, jewellery, stationery and plants, sourced and produced by artists, makers, designers and bakers based in the region" then I'd definitely recommend heading over to the Hepworth this weekend!
Hope to see you all there!
Laura
PS - Just a little reminder - LIFE is better in COLOUR will only be at The Hepworth Wakefield Spring Market on Sunday 9th April!