How to start a manageable pin collection...
Posted on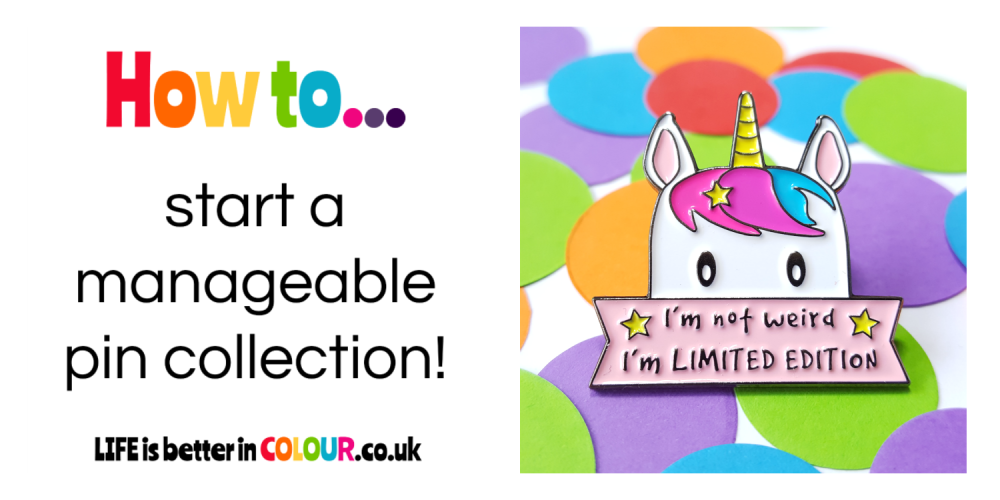 Over the last year or so, there has been a growing trend for indie businesses to design their own enamel pin badges. You only have to take a quick glance at #pingame #enamelpin and #pinstagram on Instagram to get an idea of how many fabulous pin badges there are to choose from!
And from what I can tell - one pin is never enough! Whether you are a designer or a customer it seems it is all too easy to become a #pincollector
Up until recently I had managed to avoid getting pulled into the #pingame but just before Christmas I came across the most awesome 'must-buy' badge...
All it took was one look at this 'I'm Limited Edition' unicorn pin badge from Box Monster and I was hooked! I managed to get hold of one from the first batch before they sold out, but luckily for you Box Monster has now restocked and you can grab your own unicorn enamel pin badge here.
But the more I look, the more beautiful badges I see that I want to buy! So how do I make sure that my #pincollection doesn't get out-of-control?
Well… In order to make sure I'm not making random impulse purchases I've decided to limit myself to only ONE new pin badge per month! It's going to be tough to choose, but I think it will make sure I build a quality colourful collection of badges that I will cherish!
When it gets to pay-day, I'll be choosing my next pin - and once it arrives I'll be sharing pics of which badge I selected on Instagram, Pinterest and Twitter. I'll be tagging my choice with #PayDayPinBadge
I'd love to know who are your favourite pin designers?
Please tag them in the comments! Who knows, I may just pick something from one of your favourites!
Laura x
Save
Save
Save