Making an Assembli 3D Paper Puzzle - The Stag Beetle Sculpture
Posted on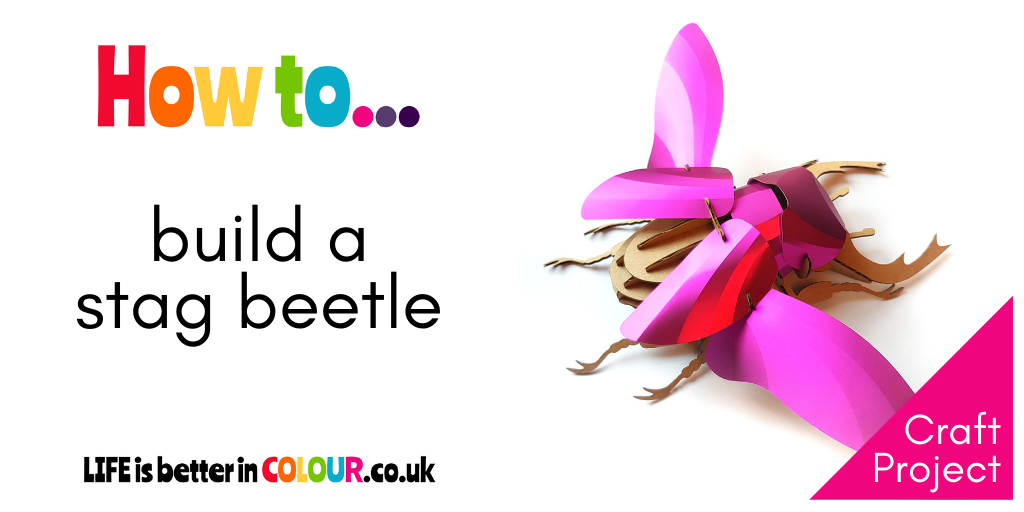 Back at the beginning of 2019 I wrote a blog post that set out my '19 for 2019' - a superlist covering nineteen intentions that I wanted to mindfully work towards over the course of the year. Pretty close to the top of the list was my hope to spend more time crafting for fun.
I'm pleased to report that I'm making steady progress - I've made some rainbow beads from this set of FIMO*
, I'm (still) very slowly stitching my Stichsperation custom quote cross stitch kit, and I'm drawing along with the Critical Role Pub Draw series - but today I thought I'd share a craft project I have actually managed to complete!
Today I am proud to present my magnificent Assembli 3D Paper Stag Beetle Sculpture
I can't even remember where I came across the work of Assembli, but I know as soon as I saw the amazing iridescent beetles I had to have a go! Luckily the other half is very good at taking hints and he bought me the Stag Beetle Craft Kit as a gift last birthday.
The kits are made from laser cut cardboard that comes flat packed in a clever package. Detailed instructions are included - and with a little bit of patience and careful punching of the pieces, a paper sculpture starts to emerge!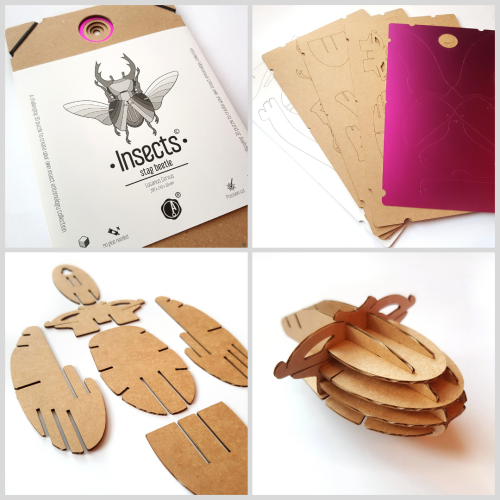 The whole kit takes about 45mins to complete - but I decided to make it last much longer by documenting all the different stages of assembly.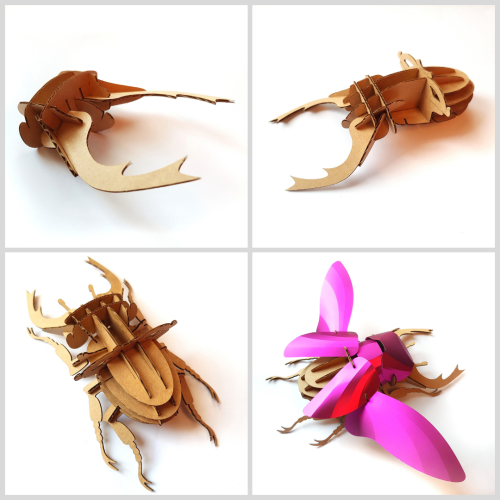 This was such an enjoyable project! I found it absolutely fascinating how the 3D form of the beetle emerged from so many pieces of flat cardboard.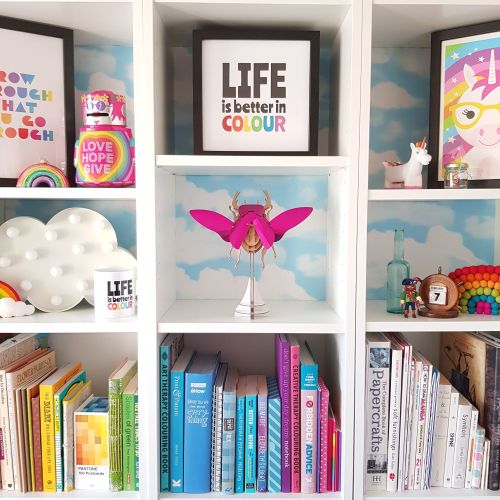 This beautiful bug now has pride of place on the pimped Billy Bookcase in my craftroom...
(You can check out the tutorial for that project by clicking here)
Disclaimer: I have not been sponsored to write this post and the kit I used was a birthday gift from a family member. However, please note this post does contain some affiliate links. Within this post they are marked with an * As an Amazon Associate I may earn a small commission if you use my link to click through to their website and make a purchase. It doesn't cost you anything and helps to support this website.