10 rainbow coloured necklaces you'll find it hard to resist!
Posted on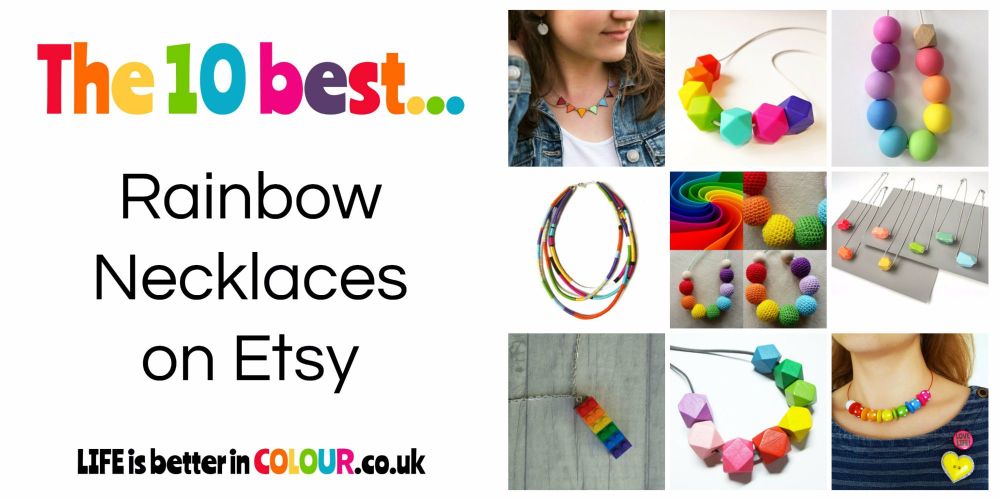 As you could probably already guess, I'm a bit of a fan of colourful jewellery - but my fascination with rainbows didn't start until Little Magpies joined the sellers at Our Handmade Collective in Leeds. Her colourful baby-safe silicon beads were displayed right by the door, and after a few visits my will-power was weakened and I placed a request with Natalie for a custom coloured rainbow made from rhomboids of rubber!
I love my necklace and often get complimented when I'm wearing it - which is a lot because it's rainbow coloured so goes with everything!
As I'm in the business of trying to make life more colourful I thought it would be a nice idea to share some of my favourite rainbow coloured necklaces available on Etsy to encourage you all to rock some rainbow accessories!
Because #lifeisbetterincolour