Colourful Craft Tutorial - Five Minute Makeover - Billy Bookcase
Posted on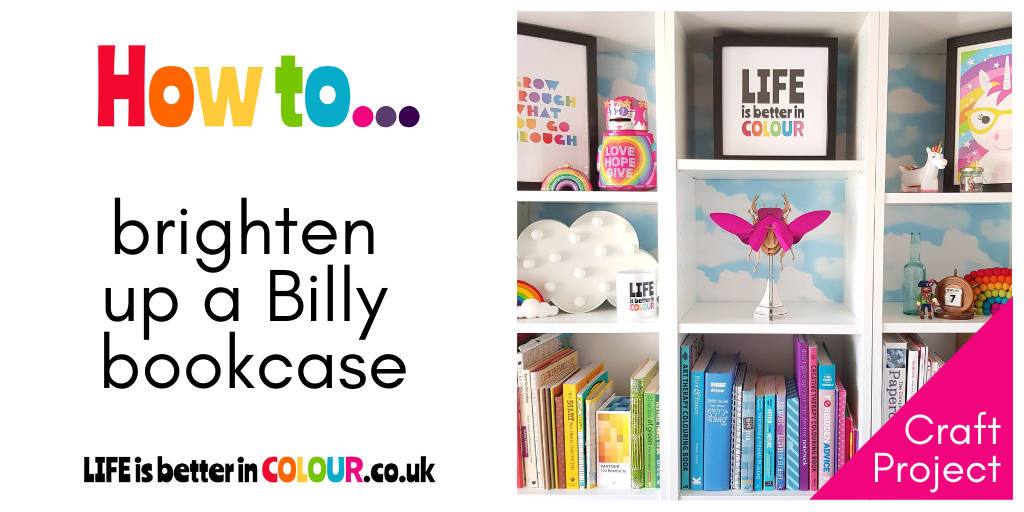 Get ready for the best shelfie ever! In today's Five Minute Makeover, I'm going to show you a super simple ikea hack - how to use leftover wallpaper to brighten up the backboard on your Billy bookcase.
It's really quick and really easy - and you don't need any special tools.
Ideally you would do your decorating before you finish assembly, but don't worry if your shelves are already in situ, this hack can be carried out even if your bookcase is already built. So let's get started!