Find a Rainbow Day! My favourite colourful finds
Posted on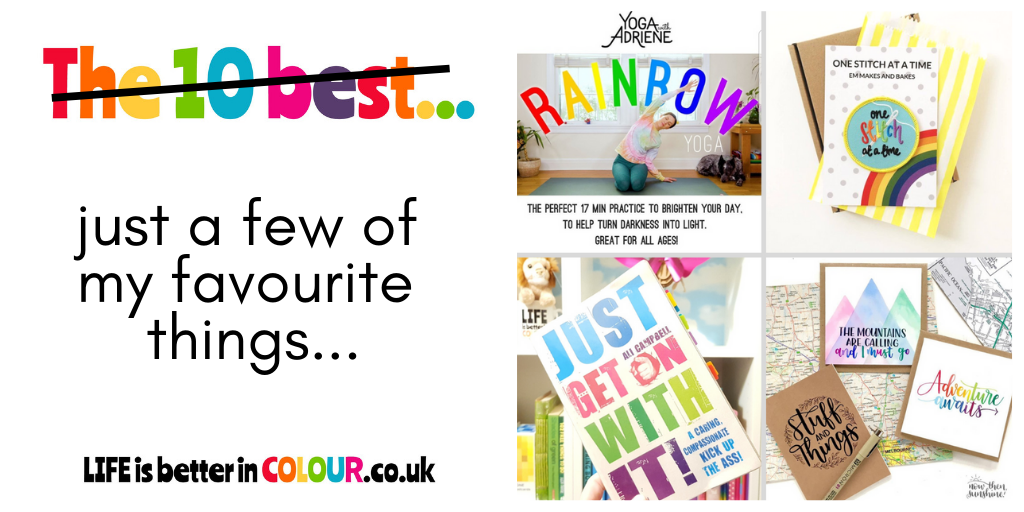 A FEW OF MY FAVOURITE THINGS…
I haven't done a favourite finds round-up for ages, so I thought I'd create a post that collects together all of the colourful things that have caught my eye over the last few months. And as 3rd April is National Find a Rainbow Day, instead of restricting myself to one theme or topic I thought it would be fun to give myself free rein to share anything and everything - so long as it was colourful!
Because we all know that #lifeisbetterincolour
So here's some of the beautiful and brilliant things that have been brightening up my world.