Making an Assembli 3D Paper Puzzle - The Stag Beetle Sculpture
Posted on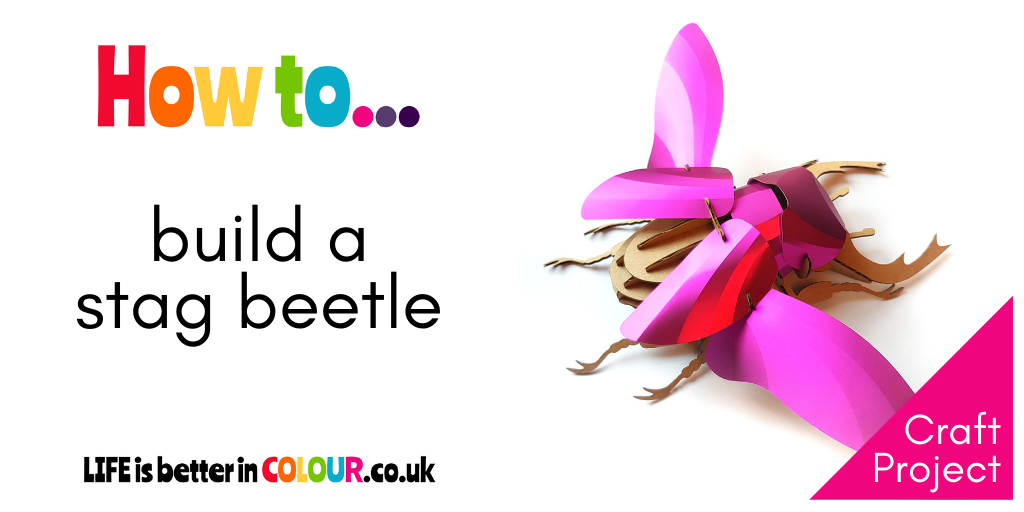 Back at the beginning of 2019 I wrote a blog post that set out my '19 for 2019' - a superlist covering nineteen intentions that I wanted to mindfully work towards over the course of the year. Pretty close to the top of the list was my hope to spend more time crafting for fun.
I'm pleased to report that I'm making steady progress - I've made some rainbow beads from this set of FIMO*
, I'm (still) very slowly stitching my Stichsperation custom quote cross stitch kit, and I'm drawing along with the Critical Role Pub Draw series - but today I thought I'd share a craft project I have actually managed to complete!
Today I am proud to present my magnificent Assembli 3D Paper Stag Beetle Sculpture